A Guide To Website Structure and Content
So, you've started the journey towards creating an online website for your business. Perhaps you've worked with a designer and researched your industry to establish what customers are looking for in terms of visuals. Our Guide to Website Design is a brilliant place to start if you want to make sure you've covered all aspects. Now, the next factors you need to consider are those that dictate functionality. In this guide today, we're discussing website structure and how important it is on achieving your online goals.
Why is website structure important?
In order to succeed online, you need to have a defined website structure. It helps users to find the information they're looking for, improves Google's ability to rank your website and prevents crawlers from getting lost. Successful website structure is vital for both findability and usability. It has a significant impact on user experience by encouraging visitors to come back again and again. You want customers to be able to purchase and get in contact with your sales team easily. Equally, if your website hosts content such as blogs, it improves the chance of users finding what they're looking for easily.
How should my website be structured?
With all elements of design, website structure isn't a defined process. You can work with your developers to create a website that works, however, is the best fitting for your customers. However, there are some key pages that you should consider, for the purpose of customer ease and usability. These include:
Home Page
Contact Page
Privacy Policy
Landing Pages (e.g. Product Pages)
Blog
Your website should look like a pyramid, with information increasing in length as you move through the pages. Equally, all of your website pages should link together smoothly and clickable elements should bring you to the content you expect. Planning an effective website structure will help you to define this clearly, giving you the tools you need to ensure customers navigate through your website with ease. Let's take a more detailed look at the key pages above and the content you should have on them.
Home Page
Your home page will be the page on your website that sees the most traffic. It is your first chance to make a good impression on your visitors and should be a visual representation of your brand. Arguably, this makes it one of the most important places on your website and should be designed with the utmost care. Alongside ensuring the design is simple and easily understood, your homepage should help you engage with a visitor, direct people towards the most relevant content and help convert customers towards your final goal (e.g purchasing a product or downloading a piece of content).
Every homepage should have specific information on it. This includes:
An explanation of what your business does and who it targets.
Information on why customers should choose your services or products over that of the competition.
Evidence to support your USPs.
CTA or Call to actions
Alongside this, your homepage is where you should host your main menu, allowing visitors to easily navigate around your website. Make sure this is easy to spot and fully responsive so it can also be located on smartphones and iPads. Your menu is where the rest of your website will be categories and sub-categorised so ensure this all makes sense to an outsider.
Make sure you include text that is specific about the product/services you use. Avoid fluff writing and stick to direct content that makes sure your business is easy to understand. Place CTA's in prime locations – for example, at the end of a paragraph explaining why your business is better than the rest. Visitors should be given direction as they consume your content to understand where they need to move to next.
Another thing to consider for your homepage is search functionality for those customers who know the exact information they're looking for. Place your search bar at the top right or left of the page and make sure your backlinks allow the right results to be returned. Discuss this with your developer for more information.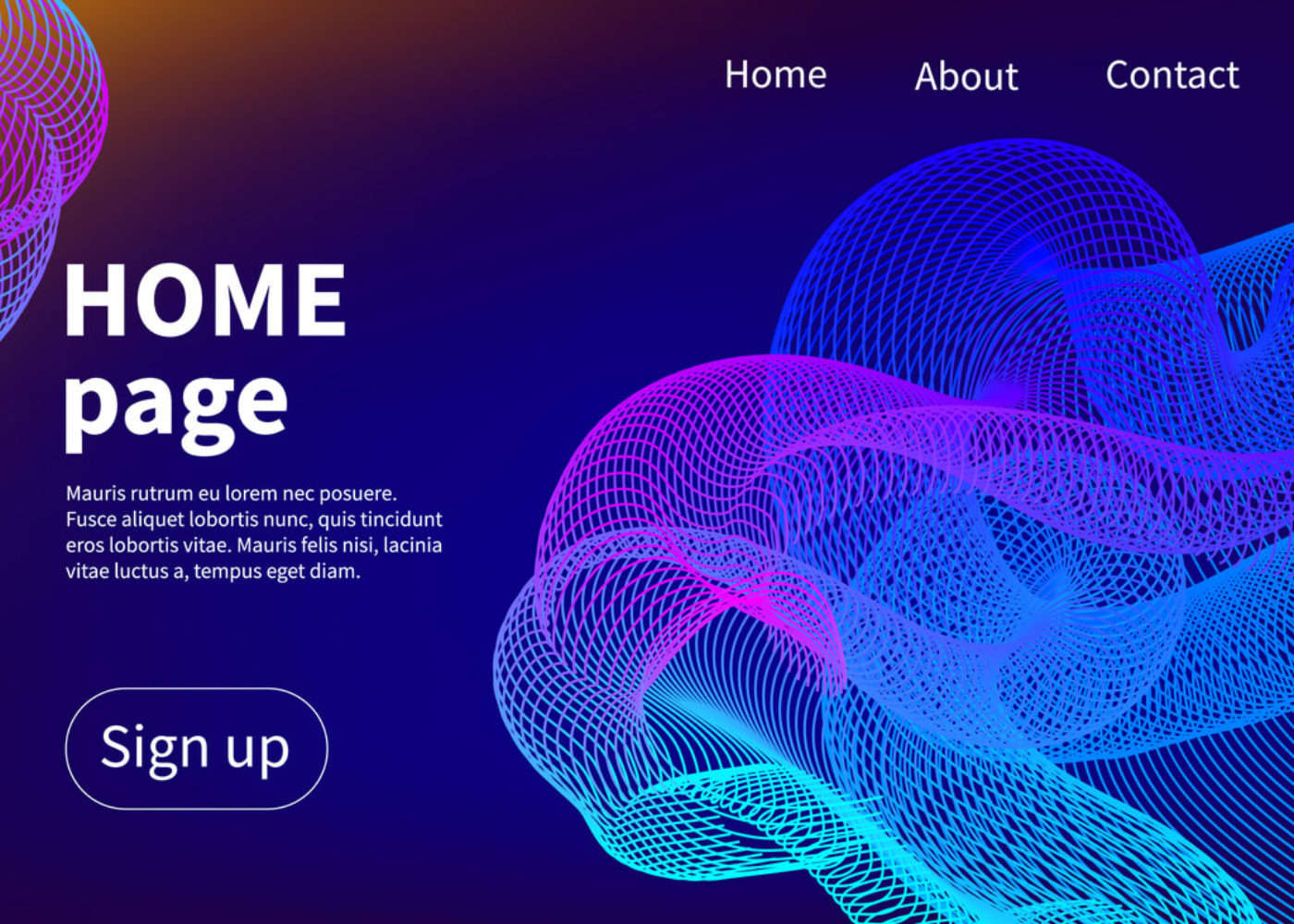 Contact Page
While your website is vital to building an online presence, you also want to give contact options for those who wish to take their business offline. Many customers search for local businesses with the goal of calling or emailing their customer service team. This makes your Contact Us page absolutely vital and something you should consider clearly. Make sure all information is kept up-to-date and is clearly displayed.
Equally, a Contact Us page plays a key role in local SEO. When someone searches for a business similar to yours, Google will crawl through all relevant websites to determine which is the most relevant. If your address brings you out close to the user, you have an increased chance of having your website exposed to them. Therefore, this is another reason why it is so important to have and maintain a Contact Us page effectively.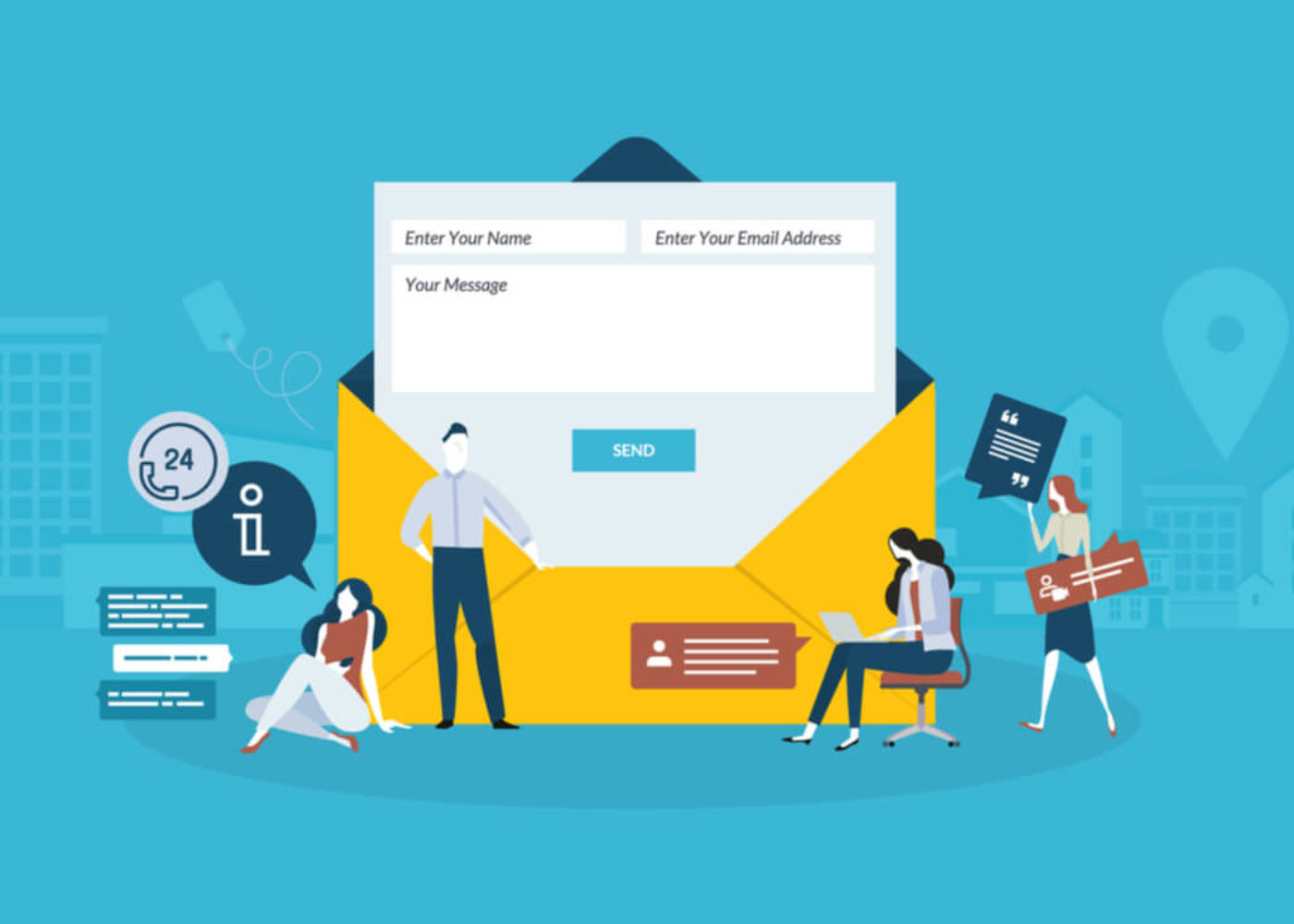 Privacy Policy
This is arguable one of the most vital documents you should have on your website. It goes into detail about your company's procedures on information collected from visitors. After the General Data Protection Regulation implemented back in 2018, it has become highly important that visitors dictate how and when their information can be used. Your business will more than likely already have a privacy policy in place. However, it should be carefully reworded to keep its accuracy and ensure it can be understood by the general public. Having this information available on a landing place shows transparency and improves trust with your customers.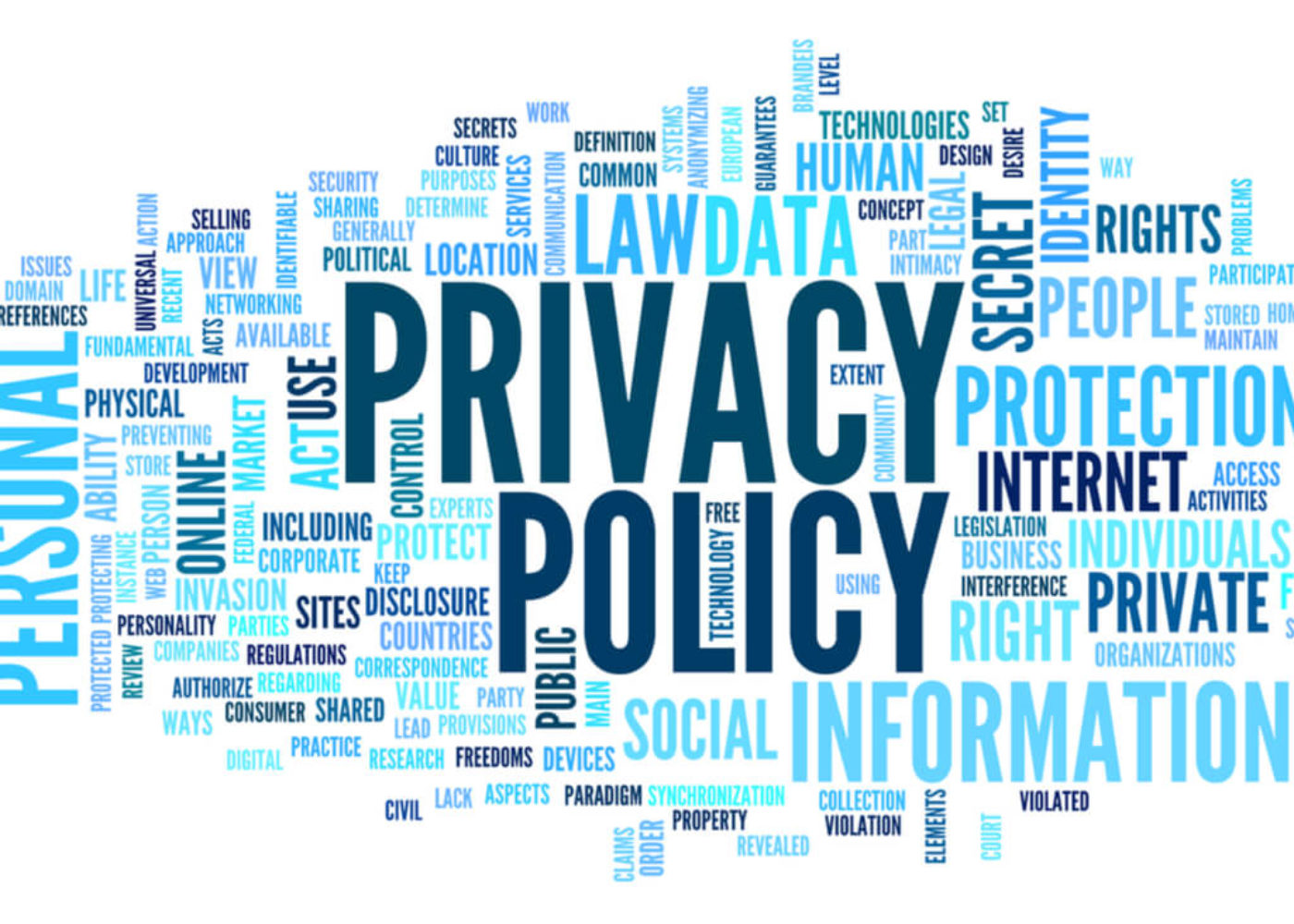 Landing Pages
All of the pages within your website are technically landing pages. However, for the purpose of this guide, we will talk about product landing pages and why they are so important. If you are an e-Commerce business, you'll want to ensure your full range of stock is available online to browse. This improves the chance of you displaying the right product to the right customers and therefore, the possibility of generating a sale. Equally, for SEO purposes, using targeted keywords on your product landing pages allows Google to determine your business type. And, if a potential customer searches for a product similar to yours online, increases the chance that crawlers will deem your website relevant.
Product landing pages should include a photograph of the product. They should be highly targeted in their content. Keep written copy short but specific, mentioning all key features including dimensions, colour and materials. You want customers to get all their information in one place. Once they have decided to make a purchase, a single click should then take them to the payment page and improve the whole process entirely.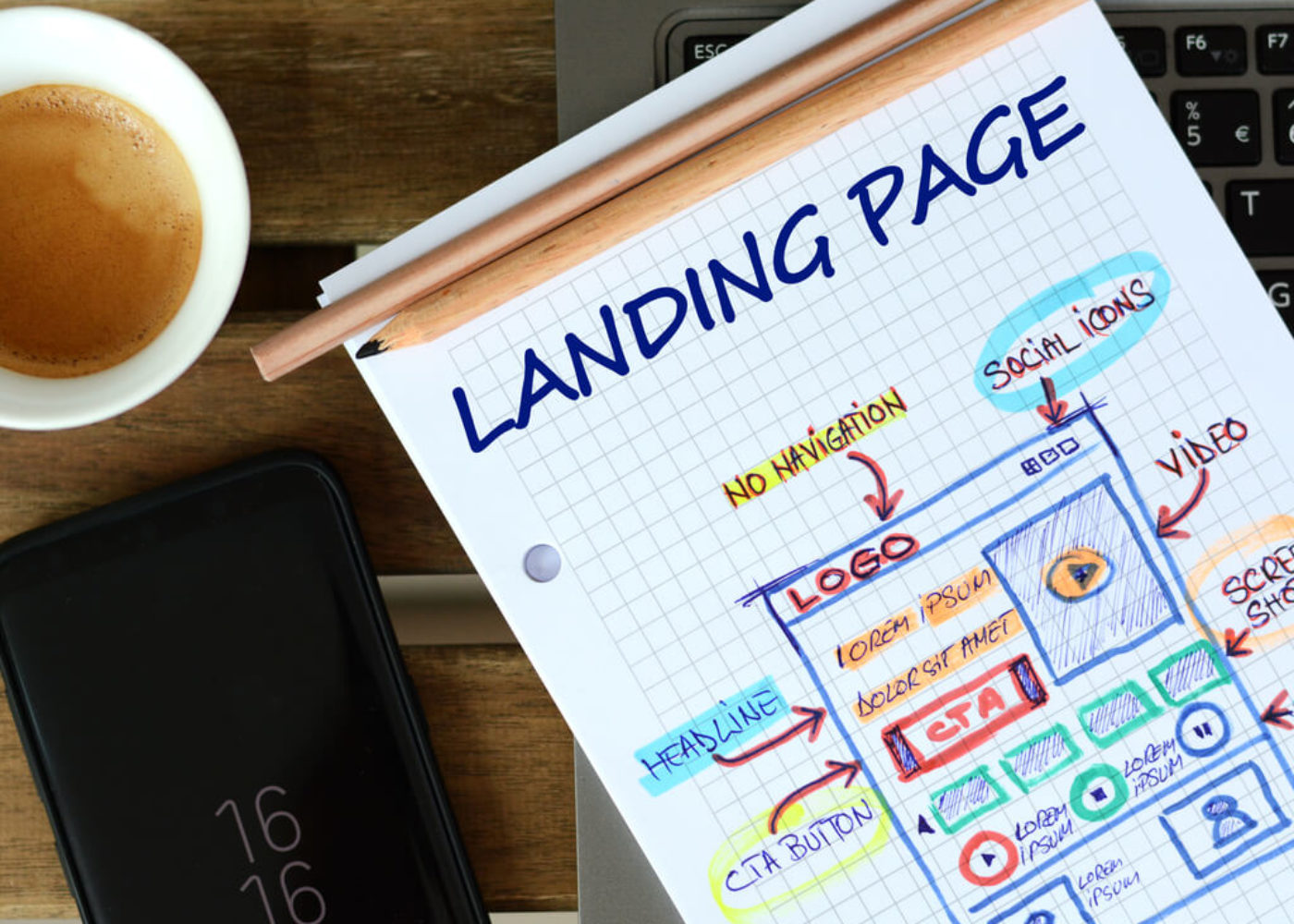 Blog
Content is King and therefore, having a blog on your page is becoming more and more important. If you have the capacity to create regular blog content for your website, it is a brilliant way to increase the use of relevant keywords. And, in turn, you'll improve your chances of being ranked higher on Google and other search engines.
You should post blogs regularly, using relevant images and ensuring they are accompanied by alt tags. Use relevant keywords appropriately – try to avoid using the same target keyword for numerous blogs. You run the risk of competing against yourself for positions on Google and therefore, having badly ranking content.
Your blog can sit subtly or in a prime position on your website – depending on its relevance. If your product or service is complicated and the buying consideration time is longer, you may want your blog in top space on your landing page. Therefore, customers are more likely to access the information they need without having to contact you further. Equally, if you're using a blog primarily to boost rankings and SEO, it can sit in the static bottom menu. Either way, it plays a vital role in modern websites.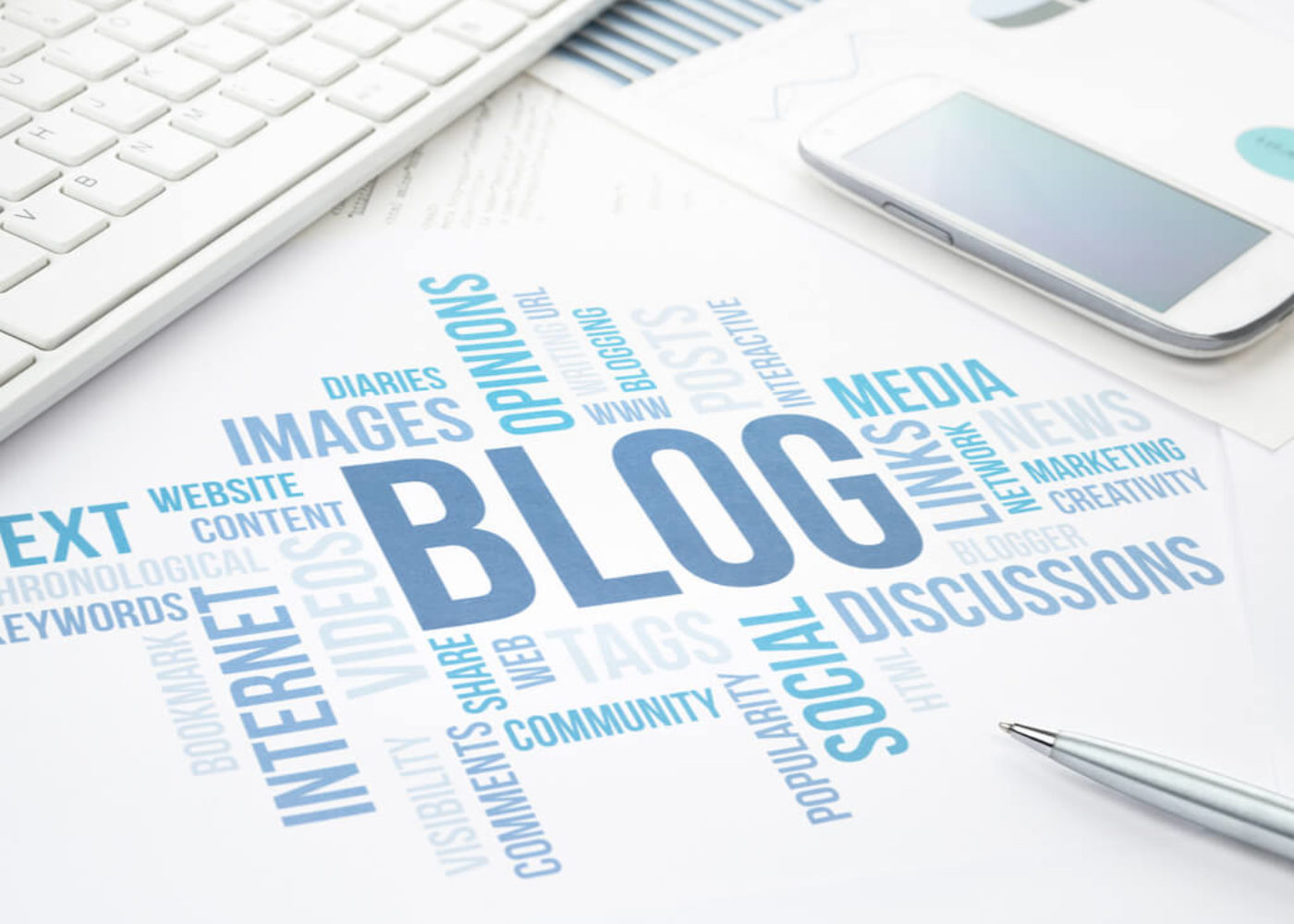 Making your website structure work for longer
Much like the content on your website, you should regularly evaluate the structure of your website to make sure it works. Removing non-relevant pages from your main menu can help improve the customer journey. Remember, never delete a page. Google will return a 404 Error Message if you do which breaks trust, creates a bad experience and is very bad for SEO. Instead, redirect the URL to another with relevant content.
Every few months, reconsider the way you categorise your website. Writing out your website structure on a spreadsheet and analysing it from the point of view of the customer is the best way to do this. Where relevant, create new categories and refile your landing pages against them. This can also be highly relevant when you find yourself needing to target new keywords.
With blog content, regularly clean outdated blogs. Perhaps you simply need to update and republish certain titles with new information? Or create an entirely new blog with a different focus. Either way, you want to make sure Google ranks your new content higher so removing old and irrelevant content is the best way to do this. And, as we mentioned above, avoid using the same focus keyword for numerous articles. Including inner linking, where relevant to redirect people to harder to find content and ALWAYS use CTA's to achieve the desired result.
Website design is a fine art. It is something that the team here at Media Orb are passionate about. If you're thinking about developing a new and improved website and would like our advice, get in touch with the team here today.