Your Guide To Mobile-Friendly Website Design
We are a nation of mobile users. The most recent figures show that there are 3.5 billion global smartphone users as of 2019. Alongside this, more and more of us are becoming dependent on our smartphones to give us access to the Internet. By 2025, 72.6% of internet users will access the web solely using their smartphones. As a business owner and someone striding ahead in the world of digital marketing, your role is to create a website that can be used by all of your potential customers. Mobile-friendly website design is one of the most productive ways this can be done. This guide will walk you through how responsive website design can benefit you in many different ways.
What is a mobile-friendly website design?
As the name suggests, mobile-friendly website design means that your website will work fully on a smartphone or other mobile device. Images, text, videos and links should be fully visible, easy-to-use and readable, no matter the device that is being used. Mobile-friendly design is also known as responsive design. It aims to deliver a website that meets the user's experience needs at all times during their visit.
For mobile web use, you need to consider that the screens are smaller. Smartphone users are short on attention and demanding of information quickly. And, with search engines being used throughout the day, they are looking for specific information at a given time that will help them to complete a task. Mobile-friendly web design needs to meet this need – being simple and specialized. The information available should be limited and have fewer functions available while still delivering the high-quality result your users expect. All buttons and clickable links need to be resized and the navigational system needs to be as simple as possible.
Why is having a mobile-friendly design so important?
Alongside the fact that more and more people are reliant on their smartphones, there are other reasons why you should prioritise creating a responsive website.
More users
Chances are, a significant percentage of your target audience are using their mobiles to access your website. You need to make sure they can find the information they need easily and are met with a website that represents your brand.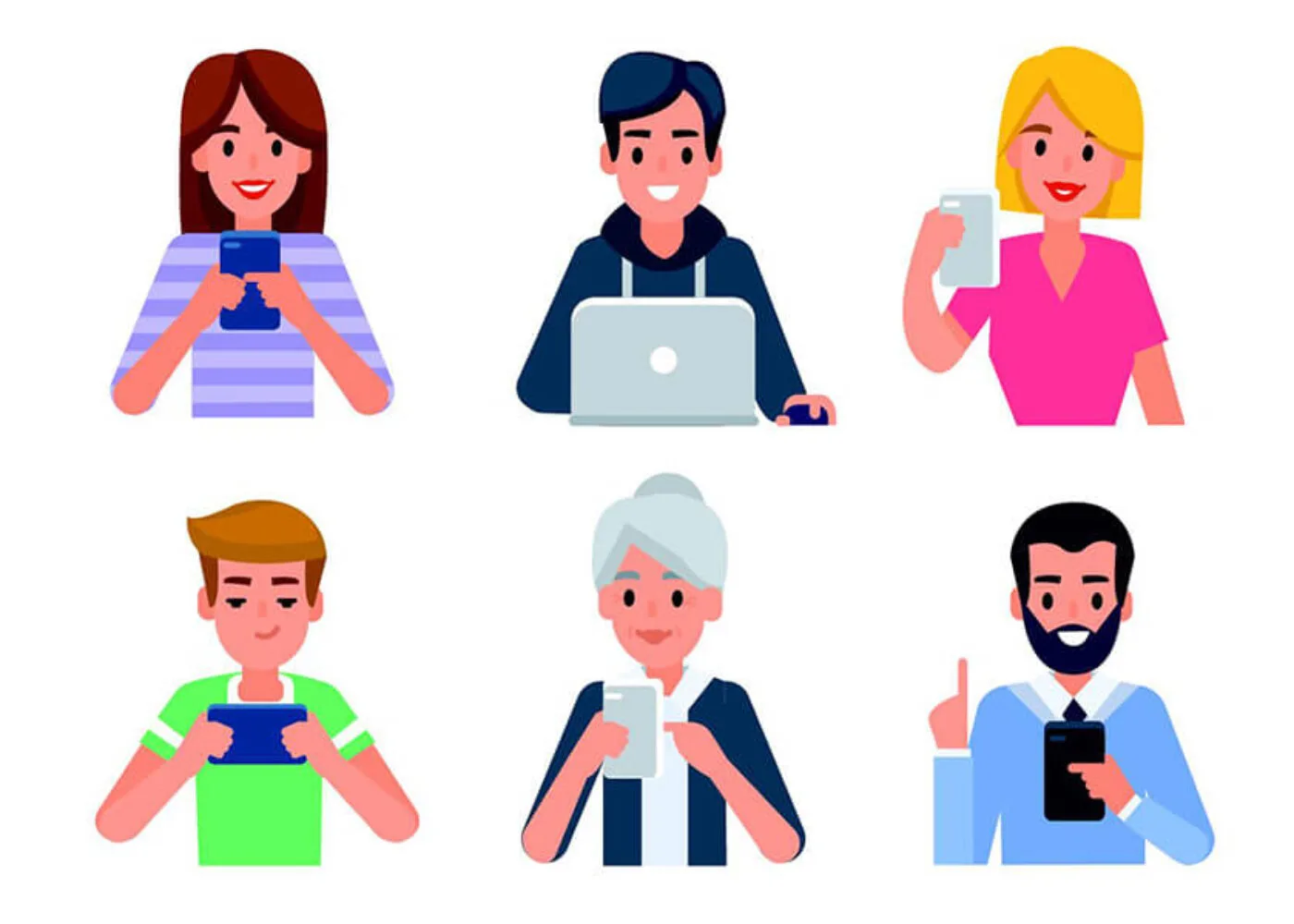 Trustworthy
Investing time into your website is a sign of trust. It shows that you have invested money into your website, ensuring it looks and feels as high-quality as your desktop version. 57% of online users wouldn't recommend a business who had a poorly designed mobile website.
Stay competitive
If your competition has a fully-functioning and good looking responsive website and you don't, it's a no brainer over who your target audience will be more drawn to. So, in order to stay competitive, you need to have a website that will do everything on a smartphone that it can do elsewhere.
Help with SEO
Improving the experience of users and ensuring they reach the information needed quickly is one of the factors that search engines will use to rank your website. Making this information readily available on smartphones is a sure-fire way to improve visibility for your website.
How do I convert my website to be mobile-friendly?
So, now you understand why mobile-friendly website design is so important. Let's move on to ways that you can convert your existing website to meet the needs of smartphone users in 2020.
Improve responsiveness
Responsive websites are able to change their layout and composition to suit the device at hand. Whether this is a desktop, tablet or smartphone, the information shifts easily and re-configures to create something that is legible, no matter what. While responsive website design means that certain information won't be available on every device, it should mean that the most relevant information takes pride of place. Most modern websites are built to be responsive these days because the need is so relevant. But, if you're struggling to do this, an experienced web design company can assist here.
Prioritise information layout
Responsive websites will boost the information that people are looking for most often to the most prominent places in the design. This speeds up the use of the website, improves relevance to search engine queries and ensures your website offers rich content to every single user. For example, the mobile-friendly version of your website may not include long and file-heavy videos that detail the brand's progression. However, they may instead use snippets of a longer video or still images instead. Responsive web design means that information that is commonly searched for, such as contact details or FAQs, will be visible from the moment the user lands on your page.
Remove pop-ups and text-blocking ads
While they can be a productive way to drive people towards a specific CTA, pop-ups on mobile can be detrimental. Most users won't bother looking for the 'X' to close it down. They are more likely to just leave your website in favour of another. You should also remember how small the screens are on mobiles and tablets – these pop-ups are so much more prominent than on desktop.
Focus on website speed
As with many factors when it comes to a successful online presence, it's important to have a fast loading website. Users will leave if a web page takes longer than 3 seconds. And, especially when you consider that smartphone internet users are usually goal-driven and looking for specific information quickly, this hindrance can have a significant impact on online traffic. Ways to fix this include using AMP (Accelerated Mobile Pages), compressing images and upgrading your hosting plan.
Avoid Flash
Adobe Flash Player is a browser plug-in that allows you to play video and moving content on your website. However, it is a no-no for mobile-friendly design. It slows down page loading times and isn't compatible on either iOS or Android devices. So, the vast majority of your users won't be able to see this content and/or will see a broken block of content – not a great way to build credibility or trust.
Creating a mobile-friendly website isn't hard and with the abundance of technology available out there, even the smallest businesses can do it effortlessly. If you would like advice, tips and help on getting the most out of a responsive website, contact us at Media Orb and we'll be happy to help.